Navasfrías.net again breaking boundaries, this time on youtube, thanks to entreveistas, your videos closures and bulls and especially thanks to all of you.
Latest interviews have been visited on our youtube channel and our videos are picked international!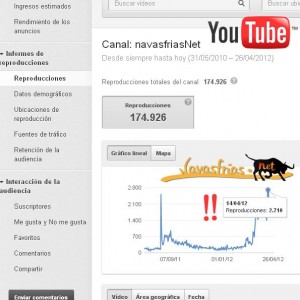 En la imagen se pueden ver las estadísticas de visitantes, ¡ Más de 2000 visitas diarias !
¿ Que tú todavía no lo conoces ? pues aquí dejamos el enlace para que no te lo pierdas.