¿¿Qué el año pasado te quedaste sin camiseta de Navasfrias.net????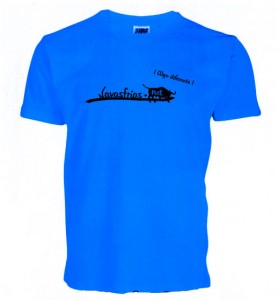 Pues que este año no te pille el toro y te pase lo mismo, reserva ya tu camiseta por solo 10€.
Las tallas disponibles son S-M-L-XL.
The color es turquesa, la camiseta quedaría como se muestra en la foto.
Para realizar la reserva necesitamos tu nombre, apellidos, talla para ello ponte en contacto con Luis Calavia 615-37-65-34.
The plazo para la reserva es hasta el día 14 de Junio, ese día pediremos las tallas a la imprenta y cuando las tengamos os lo comunicaremos a través de la web.
Un saludo, esperamos vuestras reservas!!!
Sigue manteniéndote informado en navasfrias.net
[ pd ]
ahora puedes conseguir una gratis, infórmate como aqui