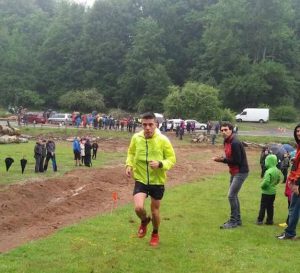 Alvaro Ramos mountain race among the finalists
Saturday Álvaro Ramos has played several tests with different distances from the Serra de Montsant.
the salmantino, Navarre current champion, LTSM disputed 70km with a positive slope of 2.531m in time 6:53 with a comfortable lead at second and third in uncharted waters and soft that give a plus of difficulty.
To this we must add that Álvaro place last weekend Aoiz mountain race and I ended up in second place.
Álvaro Ramos, natural Navasfrías, He settled for several years in Pamplona, Enjoy two of his great passions, teaching and racing mountain.
With 28 years and has managed to be a familiar face among the great mountain runners. Welcomed and received by A4'X KM form one of the strongest teams in Navarra.
This summer has participated in Mont Blanc TDS doing an amazing place 37.
With this race closes his best season, willing to continue training and outdoing.
Navasfrias.net team congratulates Álvaro for these races and to continue accumulating victories.
Source: https://www.lagacetadesalamanca.es/viva-mi-pueblo/navasfrias/2018/10/22/corredor-navasfrias-alvaro-ramos-pena/251365.html