City Council approved Fuentes de Oñoro Monday in Parliament a motion on the manifestation of their disagreement by the implementation of toll en la dual carriageway A-25 From Portugal. According to the mayor of the town, Isidoro Alanís, This initiative aims "assume the role of protest As against this harmful, personifying in a local administration".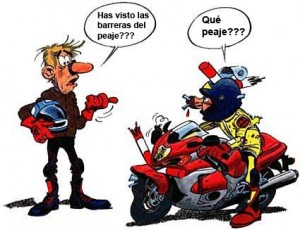 Thus the Consistory of Fuentes de Oñoro joins the protest against the introduction of tolls on Portuguese roads that have also expressed as traders on both sides of the Spanish border – Portuguese. The local mayor said in Parliament that this measure responds to a "popular clamor but it has not been manifested in an organized social movement".
The salmantino municipality and the Portuguese town of Vilar Formoso based much of its economy on trade and service for users of the road. The possible decline traveler is therefore the main fear of these neighbors. Thus, in the plenary hall he was intended to make clear total disagreement with this measure.
Source:Lagacetadesalamanca.es