This summer not being the best ever for our forests, Yesterday afternoon a fire broke out in the neighboring village of Lageosa (Portugal).
The fire was declared, in an area of ​​oak and oak, located about two kilometers from the border, City Hall sources said Navasfrías.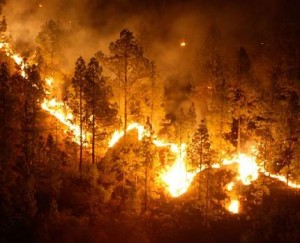 So that the flames do not go to Spanish territory, two helicopters have been mobilized from the Junta de Castilla y León based in the province of Salamanca.
They have also come to the place of two fire flames and some gang Salamanca, plus a firehouse crew of Ciudad Rodrigo.
Moment, unknown origin causes of forest fires, where also work several fire crews from the town of El Soito, a municipality near Luso Lageosa.
Source http://www.abc.es/