Several people have asked if this year will also take effect on the day of mycology and he said he was dealing with the matter.
I could not say anything, since he had not yet spoken with Mr.. Ing. Gravit Henriques, of the Ministry of Agriculture, why
He has been very busy…
The date will be scheduled for Saturday, DÍA 05 NOVEMBER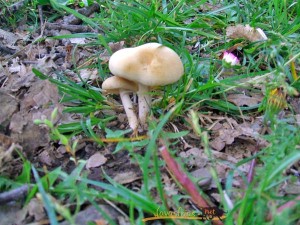 [Post original]
Several people have asked me if this year also will take effect the mycological journey and I have answered who was dealing with the matter.
I could not say anything because it had not yet talked to the Technical, Sr. Eng.º Gravity Henriques, the Ministry of Agriculture.
it Sr. is great demand for what I feared that no longer houves…
F O I O S
DAY mYCOLOGICAL
-LEARN TO KNOW MORE AND BETTER MUSHROOMS-
SÁBADO, DAY 05 NOVEMBER 2011

PROGRAM
10 Hours - Concentration at the Civic Center of Foios
10,30 H - Output to the field, in an organized manner and, under the guidance of the Technical, Eng.º Gravity Henriques, We seek the desired mushrooms.
12,30 H - Arrival at the Civic Center where they will be deposited to later be studied.
13 Hours - Lunch in the restaurant convivial "ELDORADO" with musical entertainment.
16 Hours - Direct observation of fungi with their explanations provided by the Technical, Eng.º Gravity Henriques.
Nota: Each participant should bring appropriate footwear, a basket, a razor and a cover.
This is an organization of Foios Parish Council, Hunting and Fishing Association, Improvement Commission, Cultural and Sports Club and Breakers Local Team.
We, as always, with the collaboration of the Municipality of Sabugal, Company Sambucus + and Regional Directorate of Agriculture and Fisheries Center.
If there are people who need to sleep inform you that we have twenty beds in each of the two rooms of the old school building.
Entries must be made by e-mail – jmncampos@gmail.com – tel. 968200750
Even through facebook Jose Manuel Campos
José Manuel Campos (Mayor of Foios)