End quarantine nematode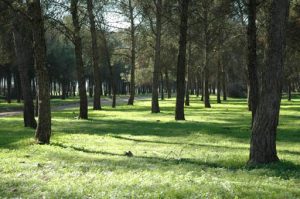 The Junta de Castilla y León has lifted the quarantine of PWN during the past five years has affected municipalities salmantinas three towns of El Rebollar: El Payo, Casillas de Flores and Navasfrías.
The Minister of Public Works and Environment, Juan Carlos Suarez-Quinones resolved "agree to the lifting of the demarcated area of ​​Valverde del Fresno in the part located in Castilla y León", thereby ending the restrictions on timber trade in the southwestern province of Salamanca.
In the same resolution lifting the quarantine nematode, the Board states that in the municipalities affected will continue "with the performance by the Administration surveys the work of all species susceptible plants with symptoms of decay", and a systematic trapping to control the arrival of PWN through the insect vector "transmitter disease", owners must mounts enable the realization of sampling.
This Order of the Ministry of Development and Environment shall take effect from tomorrow, once published in the Official Bulletin of Castilla y León.
The quarantine was established in salmantinos municipalities to be detected positive in Nematode in February 2012 at the end of Valverde del Fresno, Caceres, fixed a demarcated area in which emergency phytosanitary measures to control nematode pinewood adopted.
Durante los últimos cinco años, the two regions, Extremadura and Castilla y León, They have carried out the controls and restrictions set by the law until the day 18 last May published in the Official Journal of Extremadura resolution of the Directorate General of Agriculture and Livestock by declaring eradicated the focus of nematode in the town of Valverde del Fresno and the lifting of the zone remembers demarcated.
Source http://www.lagacetadesalamanca.es/provincia/2017/06/02/junta-levanta-cuarentena-5-anos-nematodo-rebollar/207125.html