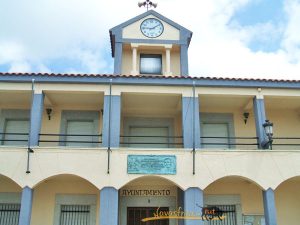 Los municipios salmantinos de Herguijuela y
Navasfrías
se incorporaron el pasado 12 March to 2016 Offices Network Integrated Citizen Service launched by the Junta de Castilla y León to enable citizens to submit, free, documentos dirigidos a cualquier órgano o entidad de la Administración de Castilla y León y de la Administración General del Estado y también a las propias entidades locales igualmente adheridas al Convenio en el ámbito territorial de Castilla y León. De esta forma se ofrece, aseguran, "una imagen de modernidad y eficacia de la Administración ante los ciudadanos".
Ambas localidades se unen así a otros 14 municipios charros que entre enero y marzo se han ido incorporando a esta red (Aldearrodrigo, Forfoleda, Guijuelo, Lagunilla, Los Santos, Lumbrales, Macotera, Pedrosillo el Ralo, San Felices, Torresmenudas, Valverdon, Fuentes de Oñoro, Vitigudino y Salamanca capital). En todos esos municipios se prestan servicios de recepción, registro y remisión de solicitudes, escritos y comunicaciones.
En el caso de Herguijuela, la oficina permanecerá abierta de lunes a jueves de 9 a 13 horas y los viernes de 11 a 13 horas en la Plaza de España. Por su parte, la oficina de Navasfrías, situada en la Plaza Mayor, atenderá de lunes a viernes de 09:30 a 13:30 hours.
FUENTE: http://www.salamanca24horas.com/