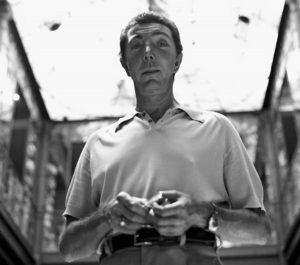 Ramos Andrade Foundation scholarship students Navasfrias
The Rural School Grouped Alto Agueda of Navasfrías recibió en la mañana del miércoles la visita del delegado territorial de la Junta de Castilla y León en Salamanca, Welcome Mena, del director del Museo Casa Lis de Salamanca, Pedro Pérez Castro, and the mayor of the town, Esteban González Alfonso.
The aim of this visit, según apuntó Welcome Mena, era recorrer el CRA y conocer la situación en que se encuentra, además de resaltar la contribución que viene haciendo al mismo desde hace más de dos décadas la Fundación Manuel Ramos Andrade, que gestiona la memoria, incluida la Casa Lis, Natural illustrious patron of Navasfrías.
Según explicó Pedro Pérez Castro, la Ramos Andrade Foundation entrega cada año al CRA about 3,000-4,000 €, allowing for example that all children have free all school supplies. Right now, el CRA cuenta en total con 27 students, which 16 studied at the headquarters of Navasfrías. Para Welcome Mena, It is "important to be a CRA and locality as Navasfrías" figure. He also stressed that those 16 students there 7 Early Childhood Education, thus no certain future secured: "We are making people".
El director de la Casa Lis explicó que el 1º objetivo de la Ramos Andrade Foundation es la Casa Lis de Salamanca ("You are doing also famous Navasfrías"), pero siempre hay dinero para material escolar para el CRA Alto Agueda, where they have invested some € 60,000 in the last 23 años.
Also, in most of the time, the Foundation has awarded scholarships to students of natural Navasfrías. And total, during these more than two decades of existence (They were born in 1995) se han concedido más de 80 scholarships para que jóvenes de Navasfrías estudien fuera, for example in Ciudad Rodrigo or University.
Pedro Pérez Castro apuntó que on aggregate of these 23 years has been allocated € 800,000 to the municipality, in order that Navasfrías not depopulation. For this, well as students, It has helped (with € 50,000 in total) a la association of the 3rd Age. In the future, will continue this contribution to the municipality, y de hecho para el año que viene ya es seguro que habrá call for grants gracias a los resultados económicos de este año de la Fundación.
In the words of the mayor of the town, Esteban González Alfonso, la Casa Lis es "unan salvación para el progreso del pueblo", proponiendo que la future residence lleve el nombre de Ramos Andrade. To raise that residence, Esteban Alfonso pidió colaboración a la Casa Lis y a la Junta porque "los pueblos sino tienen ayuda, they die".
Within the visit to CRA, its director, Soledad Martín Parrilla -que lleva 9 years in the Centre-, explicó a los presentes que se ha hecho un homenaje a Ramos Andrade, because "had not done anything to stay clear, and it was essential that when entering a link will see ", de ahí que se haya diseñado un "Imaginary journey" from Navasfrías to the Casa Lis, "Our 2nd home".
Soledad Grill incidió en que "somos un pequeño pueblo en la Raya con Portugal, but it is important what is being done here; estos niños tienen los mismos derechos y posibilidades, and we the same desire that we were in a big city ".
Source: https://salamancartvaldia.es/not/194336/fundacion-ramos-andrade-ha-becado-mas-80-estudiantes-navasfrias/