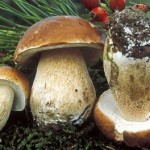 Navasfrias IX mycological school day
Friday around 350 School of Navasfrías, Fuenteguinaldo and Ciudad Rodrigo participated in the IX Jornada Micológicas which it took place in our town Navasfrías.
The event was organized by CRA Fuenteguinaldo – Azaba involving CRA El Robledal, Cra field Argañán, CEIP Miróbriga, CEIP San Francisco, Misioneras CR y CRA Alto Águeda.
Students from different schools have been enjoying a very interesting day in which highlighted the value of Mycology, aspects to learn distinguish different types and their properties. Amount now we are in season this product.
Source https://www.lagacetadesalamanca.es
Remember that tomorrow also will be the And Round mycological Lucanus Navasfrias, which will begin at 9:00 h in the bar Lucanus (next to the church) then go to collect.
Desde Navasfrías we encourage them to participate.