Lane CC-65 highway in Valverde del Fresno (Caceres) which was cut into circulation early this morning following the release of a slope on the road has already been opened to traffic, as it confirmed to Europa Press the Civil Guard Traffic.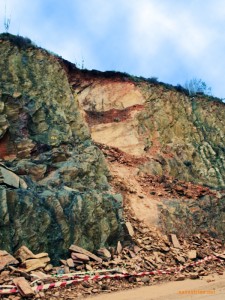 It is recalled that the said detachment on the road about about three or four kilometers from Valverde del Fresno (Caceres) early this morning had caused the cut of one lane of the carriageway of the road CC-65, extending between said cacereña town and salmantina of Navasfrías.
The 112 He had already predicted that during the day on Thursday conservation services carriageway of the Provincial de Cáceres continue the work of cleaning and securing said section.