Park finished Navasfrias child which is situated at school.
The realization of this park has been made possible by the PSOE and P.Popular groups have undertaken the works funded by the EXCMA. Provincial de Salamanca. The costs have been approximately one 12.000 € ( twelve thousand euros ).
We want all children to enjoy long this park, with caution.
We are awaiting an interview with teachers and parents of children.
Un saludo.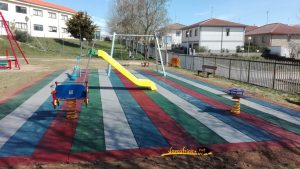 IMPORTANT NOTE:
The same day of the completion of the works, the zip line suffered a muscular load, la pobre por exceso de peso, are requested please that these facilities are treated with due respect and care and cleaning according to the accompanying posters .
But we read the instructions park use the best you can do is not to.
Response code is 404
Visitanos en https://www.navasfrias.net somewhat different…