Fiestas Old Village 2018.
An extraordinary bull.
Toros Old Village 2018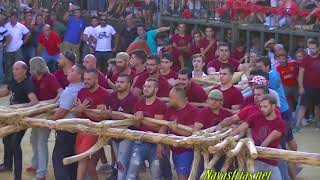 : Beautiful Bullfighting in Portugal In the town of Old village, very close to the border with Salamanca.
Parties are called Capeas Arraianas in using the famous forcaos and where not to kill the animal.
Old village es una parish del Sabugal county, in the district of Guarda, with 18,85 km² and 431 people (2001). Its population density is 22,9 hab / km².
Located in the foothills of the Sierra de la Malcata, históriclo in the artistic heritage of Aldeia Velha they highlight the main church of Santa Margarita, the chapels of Our Lady of the Star, Holy Christ and Our Lady of the Joys, and the medieval bridge.