Listado de municipios de la provincia de Salamanca que esta semana recibirán la visita del bibliobús de la Diputación.
MONDAY 12
Navasfrías, El Payo, El Bodón, Valverdon, Torresmenudas, Forfoleda, Castellanos Villiquera, Peñasolana, San Pedro de Rozados, The Veguillas, Frades of the Sierra, Salvatierra Fuenterroble.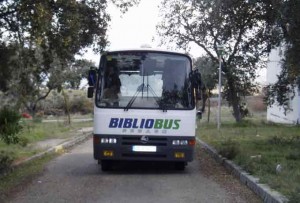 MARTES 13
Villanueva del Conde, Garcibuey, Miranda Chestnut, Hamlet of Yeltes, Alba de Yeltes, Morasverdes, The Maillo, Bogado, Bañobárez, San Felices de los Gallegos
WEDNESDAY 14
Pedraza de Alba, Larrodrigo, Anaya de Alba, Garcihernández, Santiago de la Puebla, Almar River Vault, Mancera de Abajo, Aldeatejada, Penacaballera, Puerto de Béjar, Catangallo, Soriehuela.
JUEVES 15
Monteras, Villaseco de los Reyes, Gejo of Kings, Calzada de Don Diego, Orchard, Villoria, Ventosa del Rio Almar, Sancti-Spíritus, Retortillo, Boada, San Muñoz
.