BERDROLA closed with Gas Natural Fenosa acquisition operation 100% the electric power distributor Navasfrías. This company serves the needs of approximately 900 supply points in the province of Salamanca, located in the towns of Abusejo and Navasfrías.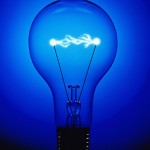 Con esta compra, Group reinforces its presence in Salamanca, donde cuenta, en lo que a la distribución eléctrica se refiere, with 39 subestaciones, 2.450 centros de transformación, más de 1.000 kilómetros de líneas de muy alta y alta tensión, alrededor de 3.590 kilómetros de líneas de media tensión y cerca de 3.600 kilómetros de líneas de baja tensión.
IBERDROLA es una empresa con fuertes raíces en Castilla y León, donde nació hace más de 100 años. Gracias a su firme compromiso con esta comunidad autónoma, la Compañía posee en ella unos 5.930 megavatios (MW) de potencia instalada, 1,6 millones de clientes y 1.200 empleados.