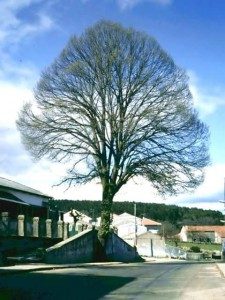 THE 1000 SALAMANCA AUTUMNS
The Council launches the third edition of the 'The 1.000 autumns Salamanca'Proposes a total of eight activities taking place this year on weekends ranging from the 26 October and 30 November in Miranda del Castañar, Barruecopardo, Salvatierra de Tormes, Waterwheel of Riolobos and Tordillos, Navasfrías, Yecla de Yeltes, Escurial de la Sierra and Sierra Quilamas and Candelario
Deputy Tourism, Javier García Hidalgo, with mayors and councilors participating locations in this edition, He has released today the details of this tourist proposal that the Council wants "to value the different resources of the province in the fall and boost getaway weekend". "Is Another way to discover the values ​​of our province, at a time of year when nature offers us a unique color spectacle ", It noted.
They will four weekends in October and November where "quiet" proposals intended for all audiences will be offered, "Although primarily aimed at families", He indicated the deputy, who added that the activities are aimed at "linking local audiences with visitors".
All activities are free, but attendees must register on the platform:
www.losmilsotonosensalamanca.bloqspot.com
Las Activities kick off on 26 October Miranda del Castañar with the proposal 'bells and noisemakers', with sounds that evoke emotions and environments of the past, while Sunday, day 27, Barruecopardo host 'Nature, landscape and mining history ', essential elements to know the territory and its past.
Source Slmnchartwldia