Garganta la Olla tops the list with 40,4 liters per square meter until eight o'clock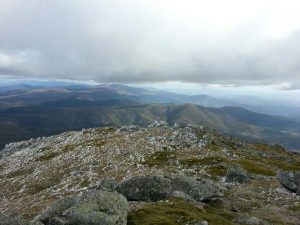 Cacereños six municipalities figuran entre los diez españoles donde se han registrado más lluvia en las últimas horas, una lista que encabeza Garganta la Olla, with 40,4 liters per square meter hasta las ocho de la mañana, según datos de la State Meteorological Agency (AEMET).
Le siguen las también localidades cacereñas de Valverde del Fresno, with 37 liter until ten o'clock, and Piornal, with 35 liters, and Navasfrías, with 28,6 liters per square meter.
Completan la relación Tornavacas (Caceres), with 27,6 liters; Hummock(Sevilla), with 26,1 liters; Cordoba airport (24,4); Navalmoral de la Mata (Caceres), with 23,8 liters, and Puerto el Pico (Avila) and Madrigal de la Vera (Caceres), with 23,4 liters.
(fuente)