Navasfrías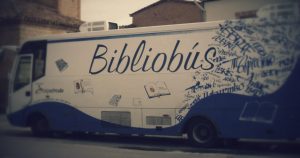 , El Payo, El Bodón, Valverdon, Torresmenudas, Forfoleda, Castellanos de Villiquera and Peñasolana, first destinations
Bookmobile service of the Provincial de Salamanca arrives this week 38 destinations across the province, including also included (Thursday) Reina Sofia Center.
The bookmobile arrives Monday to Navasfrías, El Payo, El Bodón, Valverdon, Torresmenudas, Forfoleda, Castellanos de Villiquera and Peñasolana.
The rest of the week is as follows:
MARTES
Villanueva del Conde, Garcibuey, Miranda Chestnut, Hamlet of Yeltes, Alba de Yeltes, Morasverdes, The Maillo.
WEDNESDAY
Pedraza de Alba, Larrodrigo, Anaya de Alba, Garcihernández, Santiago de la Puebla, Almar River Vault, Mancera de Abajo, Ventosa del Rio Almar.
JUEVES
Reina Sofía Center, I cilloruelo, new Naharros, Pelabravo, Orchard, Villoria (School, Villoria (Plaza).
VIERNES
Arroyo serradilla, Monsagro, Nava de Francia, Navarredonda de la Rinconada, Tardáguila, the Vellés, Pedrosillo el Ralo, San Cristóbal de la Cuesta, Aldeatejada.
Source:http://www.salamanca24horas.com