The abulense entrepreneur Martín Perrino has been chosen by the City of Ciudad Rodrigo (Salamanca) to organize the Carnaval del Toro. Martín Perrino SL is chosen by the councilors option mirobrigenses, they had the contest eight other firms such as Lances Taurinos, Campo Charro Alcarreño, Inverchechu; Constantino González Gómez Perrino and Innocent Luquero; Taurinos services Duero; Pedro Caminero, Sun City and Eventaro.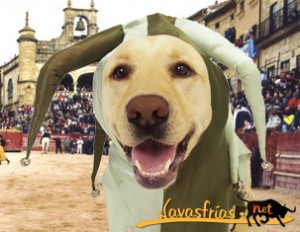 Martín Perrino is loaded and the responsibility to develop all part taurine, from the confinements, capeas, festivals and novilladas without picadors of Bolsín, and in return will receive the Consistory of Ciudad Rodrigo 118.000 euros, VAT included.
For festivals, Martín Perrino offers desired by the mayors of Ciudad Rodrigo bullfighters, Iván Fandiño and David Mora, who began taking his first steps in capeas of these traditional festivals. Also, They have other names like Salvador Cortés, César Jiménez, Juan poplar and novilleros the likes of Emilio Huertas and Conchi Ríos.
As more attractive proposition, Martín Perrino SL has offered the option to choose a run for the running of one of the following toristas farms: Party Resin, Guardiola or Cebada Gago. The company will have to acquire a total of 28 bulls running the streets of Ciudad Rodrigo, plus two festivals chopped four cattle-five yearlings for shows Bolsín. Carnaval del Toro of Ciudad Rodrigo will be held on Friday 17 February to Tuesday 21.