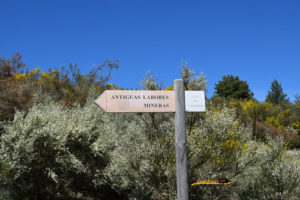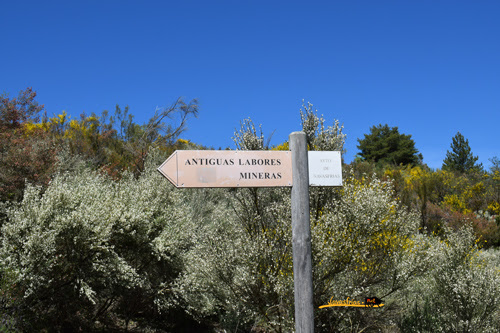 mining Navasfrías
For second consecutive Year, la localidad de Navasfrías ha vuelto a evocar su pasado minero con una serie de actividades especiales que se desarrollaron a lo largo del último fin de semana.
El eje central ha sido una Mineral exchange table, en la que se ha podido contemplar durante las jornadas del sábado y el domingo una gran variedades de piedras y gemas around the Spanish mining map. these minerals, belonging to collectors from various parts of Spain and Portugal, estuvieron expuestos en un local del City of Navasfrías.
On the other hand, durante el fin de semana hubo una visita guiada a las antiguas labores de la 'Mina Salmantina' -que todavía mantiene algunas galerías visitables-; and a I goldpanning workshop at the river Agueda. As you remember from Navasfrías, the first international gold panning in Spain took place in this river 1989 de la mano de Rufino Oreay su hijo Íñigo.
Old wolfram mines are around 5,5 Km. Navasfrías urban center.
This is a typical mining landscape that can be observed galleries practiced for the extraction of mineral, with wells dug open pit.
Alternating galleries, wells and tanks demolished, with abundant granitic outcrops of slate, give this zone a peculiar aspect.
En la actualidad, the place has been fitted with a picnic, which given altitude (1334-1048) It is a natural viewpoint, observed from there the town of El Payo and peak Jalama.
To access the mines has to take the road between Navasfrías with Payo. To some 4 Km. (a little before reaching the bridge over the river Rubioso), It takes the road off to the right of the road leading directly to the mines.
Mines are visitable but this should be reported to council
Source:https://salamancartvaldia.es/not/185296/navasfrias-evoca-pasado-minero
Más info sobre las minas de Wolfranio https://www.navasfrias.net/minas-wolframio/