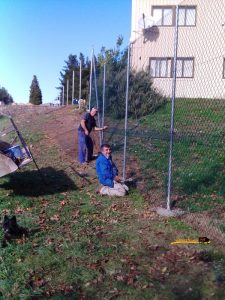 Finally they performed the works, delimiting the public school school zone ne Navasfrias and remove any enclosed with a fence that has been, area school sports area.
The incoming mayor Esteban Gonzalez has undertaken these works were necessary because the youth jumped the fence to access school facilities and have some leisure time and sport.
With the fence has been is prevented staff access to school facilities.
Works made. Construcciones Pedro Ramos
Cerrajería ***** M a r e c l e n. ( Navasfrias)