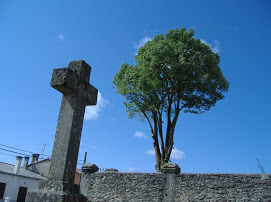 Last day 2 December 2015, the full council of Salamanca, aprobó el plan de carreteras, among which was that of our people.
Ensanchamiento y refuerzo de firme DSA-371 (act CV-148) .Navasfrias a L.P con Caceres.
About the only raised claim, due to non-inclusion in the Plan Highway Béjar Candelario, De la Mora estimates that the useful life of the final arrangements have been made that there is over and reported that there have been more than 50 incidents in the area due to the poor state of the slope, many of them since 2013. Congressman calls for a study commission and says it is very easy fix landslides
Francisco Martin del Molino took the opportunity to reapply for approval of provincial conservation plans and road signs and asked the House to be "demanding and assertive with other administrations to fix roads of ownership".
Artículo completo en http://www.salamanca24horas.com/provincia/02-12-2015-aprobado-definitivamente-el-plan-de-carreteras.