Foios 2015 striking image of the bull and the Forcon
Encierro Foios 2015. Striking image when the bull attacked the Forcon and part, fortunately no serious injuries and everything was a shock.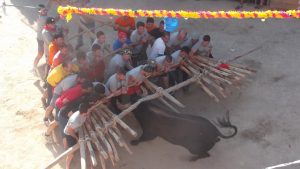 Is admirable courage of these men, which withstand the force with which the bull charges the Forcon.
Always with you navasfrias.net
We leave the video.