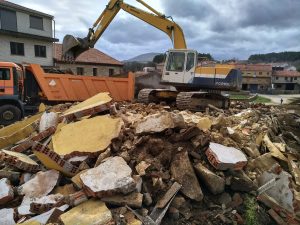 HOME RESIDENCE Navasfrías
Dan initiation start the works for the construction of the Residence for the elderly and dependent persons in Navasfrias. The expected residence began his first works of clearing and grading the site where they will be located. " You were above".Next to the barracks G.C.
Hoping to access the project works, to report the cost of the works,and that interested persons can access these expenses from the web
http://www.navasfrias.net.
We will keep you informed of developments in the aforementioned works, to continue the construction of the residence in Navasfrias… Siempre con vosotros y en las noticias de la localidad SALUDOS.
SMALL VIDEO OF WORKS.
LINK TO GALLERY PHOTOS