The Salamanca Provincial Council presented the edition on Tuesday morning 2023 ofHidden Nature, the program that discovers lesser-known places and corners of the salmantina province, carrying out one-day routes through spectacular landscapes. Between the 9 appointments of the program for this 2023, which will take place from April to November, there are two in the Ciudad Rodrigo region.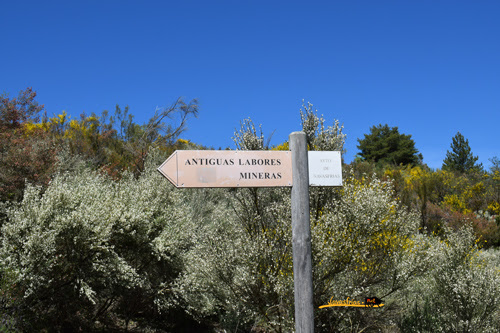 First, for him 23 de abril, one has been scheduled hiking route in Navasfrías, of 14 kilometers of distance, in which one of the largest masses of Pyrenean oak in Europe will be crossed by dirt tracks until reaching the old tungsten mines of the town. And on the other hand, the28 de mayo, there will be another hiking route through paths and alleys around theSiega Verde deposit (in the municipality of Castillejo de Martín Viejo), of 17 kilometers of distance. Both routes have been given adegree of difficulty '3' within a scale of 1 to the 5.
To be able to participate in these routes and in the rest of the activities ofHidden Nature– pre-registration will be required, in the same week that each one takes place. Each registrant must go by their own means to the place of realization of the route, committing to comply with the physical and technical conditions of the activity, and to bring the necessary material. The routes are aimed at people over 16 años (minors must be accompanied by a guardian).